Scraper
C
onveyor
Scraper Conveyor is widely used in metallurgy, building materials, electric power, chemical, cement, port, wharf, coal, mining, grain and oil, food, feed and other industries and sectors. The scraper chain conveyor is a kind of continuous loading conveyor equipment, which is used to transport the bulk material in the closed rectangular section shell.
Features of
Scraper
C
onveyor
1) The coal scraper chain conveyor is commonly used for horizontal conveying of granular and powdery materials, and can also be used for inclined conveying in the 150 corners. Therefore, in the single point material basis, can also be multiple feed, multi-point discharge, for transporting toxic, explosive, high temperature and easy to fly the material, it has outstanding features to improve the operating conditions of workers and reduce environmental pollution etc.
2) The utility model has the advantages of high service life, stable operation, small size, large conveying capacity, low energy consumption, low material breakage rate, etc.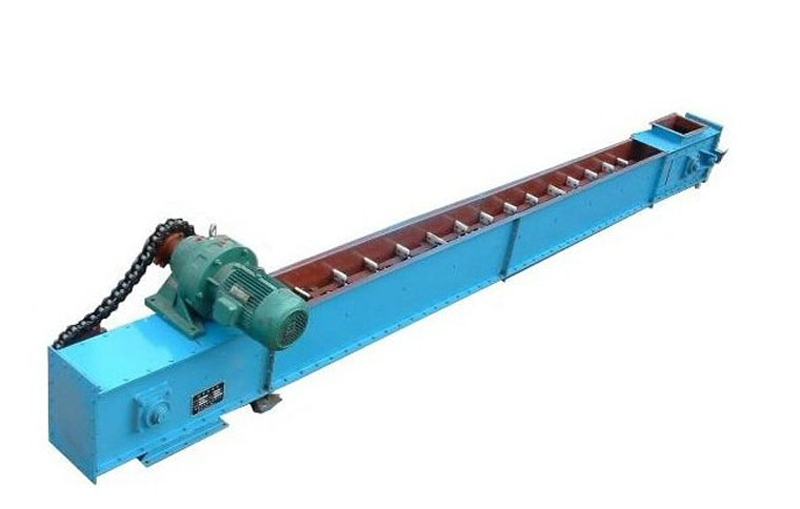 Chain Scraper Conveyor is widely used in mining, metallurgy, coal and other industries. The belt conveyor can be used to transfer bulk materials or material in pieces. According to different transferring requirements, the transferring system can be of only one belt conveyor or consists of several conveyors, or combines with other transferring equipment. The belt conveyor can be installed horizontally or aslope to meet the needs of different transferring requirements.